Vensa.com first time set up
You have called our helpdesk and asked to join Vensa, or have been sent a link to be invited to create an account, now what?
Step 1: Enter https://login.vensa.com/home in your browser, then click the "Log in/join" option (at the top right of the screen)
Then select "I'm a practice" from the top right option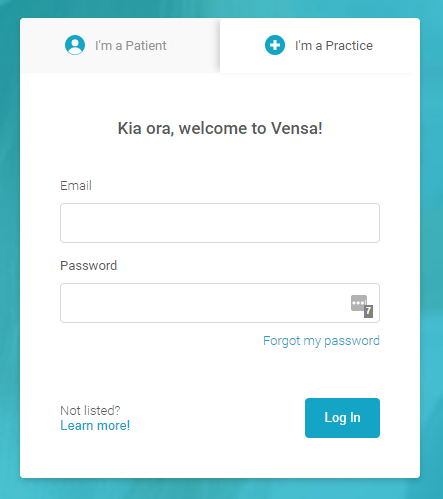 Step 2: Enter your assigned email and password to log in. You will be taken to the Vensa.com landing page.
Step 3: Click settings

at the very bottom left of the side panel. You will then need to set up the following sections: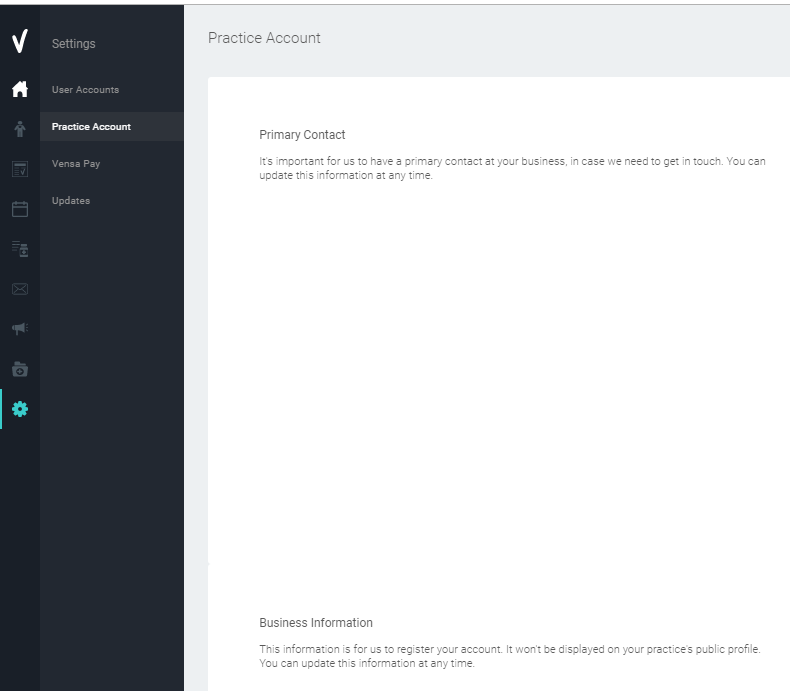 User Accounts
Enter details and determine access permissions for your users and account administrators.
Practice Account
Nominate a primary contact person for your practice. Enter their name, email address, contact details. This nominated person will be the first point of contact for your clinic.
You must also enter other information about your clinic, such as phone numbers, address etc.
Nominate a legal representative for your clinic and enter their details here.